Eclectic Voices at ECT
Eclectic Voices is an alliance of writers.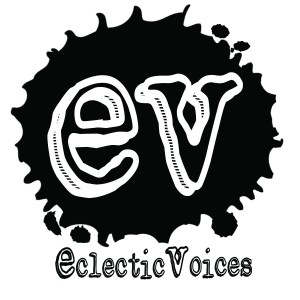 building a safe and trusted space for our members to bring works-in-progress for feedback and development. Today, Eclectic Voices has grown to encompass a New Works Reading Series, the Eclectic Voices Literary Journal, a series of monologue shows and a thriving writers group. Follow us on Twitter.
Upcoming Readings: stay tuned.
Admission is free to all but donations are encouraged!

The Reading Series
The Mission
To present works of theatre to an invited audience for the express purpose of discovering (or re-discovering) the theatrical merits of the play and, when relevant, the potential to be mined from further development…while providing the participating artists a space to explore/expand/share their talent/creativity.
Submission Guidelines
Priority is given to members of the Eclectic Company Theatre. However, if you are a playwright interested in being involved in the reading series, contact Chelsea Sutton and Dean Farell Bruggeman at
ECTWriters@gmail.com
in order to discuss the goals for your script.
Because of the nature of the series, we prefer to work with local playwrights or playwrights able to travel to Los Angeles to hear their work. Selection will be based on availability, interest in the work by our company members and our ability to help the playwright reach his/her goals.
We reserve the right to not work with a playwright we feel does not fit into our mission as a company. Currently, readings are only held once per month. A post-reading Q&A is held at the discretion of the evening's producer and playwright.
If you have a one-act ready for production, please consider submitting it to our Hurricane Season New Plays Festival. CLICK HERE for information.
Monologue Shows
We produce several monologue shows per year, featuring original monologues from emerging and established writers. Check back for information about upcoming productions.
All productions are pay-what-you-can.
Writers Group
Eclectic Voices is an alliance of writers building a safe and trusted space for our writers to bring works in progress for feedback and development. We focus on playwriting and screenwriting, but many of our members are prose and poetry writers as well.
We produce regular public readings, late night and off-night presentations. Several of ECT's main stage productions have been generated and/or developed within the group. We also publish a biweekly Literary Journal - check it out here.
ECT Writers meet monthly from September through June, resulting in a reading series in the summer, featuring their work from the year.