Be a Supporter!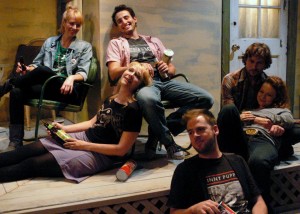 In order to make available more performance and educational opportunities in our main stage facility, we are actively seeking additional rehearsal and office space near our North Hollywood theatre. This requires a substantial increase in our annual budget, which can only be realized with additional support from generous friends, family and organizations outside the Company. All contributions of space, equipment and funds are tax deductible, and to show our appreciation, unless otherwise requested, donations will be recognized in Company publications.
For monetary support:
Please make your check payable to The Eclectic Company Theatre, and mail to 5312 Laurel Canyon Blvd., North Hollywood, CA 91607.

To donate space, equipment and/or contributions over $1000, please contact us at the same address or through email at Fundraising@eclecticcompanytheatre.org.
Non-Profit Tax ID #95-4248868
Other Easy Ways to Support:

Donate While You Shop! Through Ralph's community contribution program, you can link your rewards card to directly benefit ECT. Part of money you spend will be donated directly to us. There is no extra cost to you, and you actually save by using the rewards card!