Hurricane Season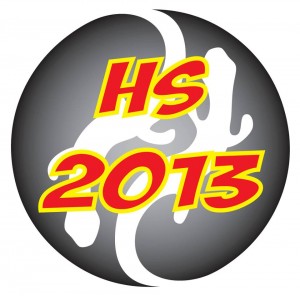 The Eclectic Company Theatre is proud to host its annual HURRICANE SEASON, a new works festival and playwrights competition. HURRICANE SEASON has blown through Los Angeles every summer for the last ten years. Each season features a new program of one-act plays that have never been produced in Los Angeles before.  For ten years, HURRICANE SEASON has given voice to exciting emerging playwrights from all over the country - 93 new plays total!
ATTENTION WRITERS: Hurricane Season is on hiatus for 2014, but will return for summer 2015.  Check back here fall 2014 for information about submissions.
SUBMISSIONS ARE NOW CLOSED.  Please check back for information about our 2015 season.  The submission period typically opens in December and runs through March.  The submission information below is from our 2013 season and can be used for reference at this time.
Any questions please email ECTHurricaneSeason@gmail.com
Or find us on facebook.
Submissions
SUBMISSIONS ARE NOW CLOSED. PLEASE CHECK BACK FOR INFORMATION ABOUT SUBMISSIONS FOR 2015.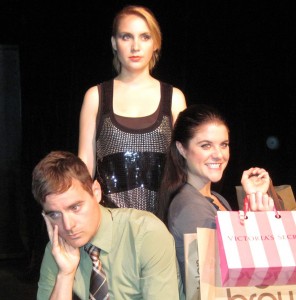 In order to save trees and save time, The Eclectic requests that ALL submissions are sent in electronically ONLY! Please email the following to
ECTHurricaneSeason@gmail.com
:
1. A cover letter that includes your name, address, phone number, e-mail, method of payment and source (how you first came to hear about this contest/festival). Please make sure your name and the name of your script is in the body of your email.
2. ONE PDF of the script WITHOUT the name of the author anywhere in the document. This is important to ensure our reading committee has no knowledge of who wrote the script.
DEADLINE: All submissions and payments must be received by March 17, 2013. Early entry is encouraged.
PAYMENT: Entry Fee is $15

You have TWO options for payment processing:
1. Send the processing fee via PayPal to ECTHurricaneSeason@gmail.com.
2. Send a check via snail mail to the following address. Please make all checks out to Eclectic Company Theatre.
HURRICANE SEASON 2013
C/O THE ECLECTIC COMPANY THEATRE
5312 LAUREL CANYON BLVD.
VALLEY VILLAGE, CA 91607
Important: Submission Criteria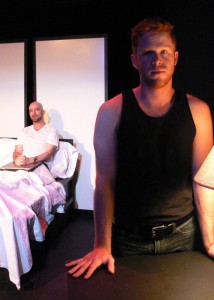 1. Scripts must be previously un-published.
2. Scripts must not have been previously produced in Los Angeles County. Prior productions in other counties, states or countries are acceptable. Produced is defined as any production, reading, or staging for a paying audience.
3. The running time of the script should be 15-40 minutes. This is approximately 10-35 pages.
4. One-person shows will not be considered.
5. Submissions must be in English.
6. Production requirements in the script (i.e., size of set, special effects, etc.) must be able to be adapted to fit into a black-box theatre using minimal set pieces, props, and costumes. We reserve the right to reject any script we believe cannot be produced in our facility.
7. Make sure your name and/or personal information is removed from the PDF submitted to ensure unbiased review.
8. We encourage you NOT to submit the same script to Hurricane Season two years in a row unless you have made significant changes. While this may not hurt the chances of your script being chosen, we like to see new and varied work each year. Different scripts will help us get better acquainted with your voice as a writer.
Fine Print
The Eclectic Company Theatre's Hurricane Season Playwriting Competition is a part of the Hurricane Season New Play Festival. You are submitting to our Festival. Contestants are competing to win cash prizes for the top three best-written plays, as well as non-cash audience favorite awards. The competition is open to anyone but submissions must comply with submission criteria.
Authors must guarantee that they have sole rights to all matter contained within the script.
By submitting a script for consideration to the competition, the playwright agrees that The Eclectic Company Theatre may produce the script during the Hurricane Season Festival and has control over the artistic choices of this particular production. The Eclectic Company Theatre agrees to produce the script, if chosen, to the best of its ability.
Furthermore, the playwright agrees to waive any royalty for the production of the script in the festival.
The committee's decisions are final and no correspondence concerning the results may be entered into.
Play Selection Process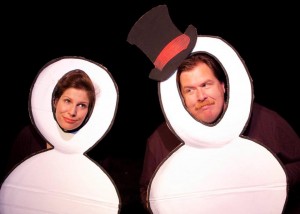 The Play Selection Committee will be made up of members of the Eclectic Company Theatre.
ONLY a single producer of Hurricane Season will know the identity of the playwrights. That producer will not be a part of the reading committee.
At least three different members of the Play Selection Committee will read each script.
The Play Selection Committee will select the 9 scripts to be produced in the festival.
The Producers of Hurricane Season will notify playwrights of their status in a timely manner.
A committee of 3-5 Judges will select a First, Second, and Third place winner, which will be announced during the award ceremony on August 23, 2013. Judges will be active Directors, Producers, Educators, and Playwrights in the theatre profession. None of the Judges will be members of the Eclectic Company Theatre or have any other involvement in the Festival, including submitting scripts of their own.
Cash Prizes
First Prize: $150
Second Prize: $100
Third Prize: $50
The nine finalists will be performed for two guaranteed weekends consisting of six performances and be eligible for audience favorite awards. (See Schedule below)
Production (Non Cash) Prizes
Audience Awards for Best Actor & Actress
Audience Awards for Best Playwriting
Audience Awards for Best Overall Production & Direction
Festival Schedule
Block A (will consist of 3 plays): July 12 - 14 and July 19 - 21, 2013
Block B (will consist of 3 plays): July 26 - 28 and August 2 - 4, 2013
Block C (will consist of 3 plays): August 9 - 11 and August 16 - 18, 2013
Award Ceremony: August 23, 2013
Please email us at ECTHurricaneSeason@gmail.com if you have any questions.