Children's Theatre Group of Southern California
ECT's Resident Children's Theatre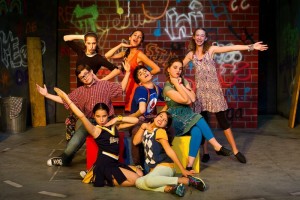 An intensive, professionally-oriented, ongoing training program for ages 8 to 18, offered year-round. Classes will include Drama and the Theatre Arts, Creative Dramatics, Scene Study, and Improvisation. Children will be exposed to live professional theatre in an intimate surrounding, developing their appreciation for theatre and nurturing their abilities to relate theatrical scenarios to their real life interactions.
Members of the program will also have the chance to participate in theatrical productions of the highest possible artistic quality, specifically and solely for families and young people.
In addition to the ongoing weekly workshops, we eventually plan to establish a Company Group of no more than 25 students who are selected based on experience and invited audition. All members of the Company Group will be required to maintain a high GPA and have a dedication to their craft. We envision being involved with this family of students through their high school years.
Dues: $150.00 per month, payable the first Saturday of the month.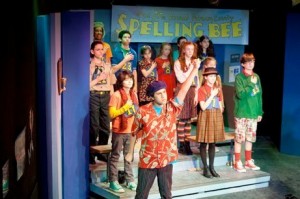 Unlike "acting classes," CTGSC is a dues-oriented membership-only workshop. Dues go towards membership in CTGSC and enable us to provide workshops that go beyond the typical "per hour" cost basis. Dues also allow us to have our own home in a shared space at the Eclectic Company Theatre.
Any questions? Contact Sherry Lynn or Robert Briscoe Evans via e-mail at CTGSC@aol.com
Visit the CTGSC website at CTGSC.org.
CLICK HERE to see information about past shows.
Meet the Instructors:
BONNIE HELLMAN is the Co-founder/Artistic Director of the Children's Theatre Group of Southern California. For CTGSC she has directed Godspell, Cinderella, The House at Pooh Corner, You're a Good Man, Charlie Brown, Annie, and Once Upon a Mattress, as well as teaching the Morning and Afternoon workshops. Prior to CTGSC she was a professional director for over 20 years, making her directorial debut with the Award-winning West Coast premiere of Stephen Sondheim's Merrily We Roll Along. Bonnie's last 13 summers have been spent directing 7-13 year olds at CAPS/SCAP. Her mini-thespians have been guided in Thoroughly Modern Millie, Seussical, Music Man, Charlotte's Web, Annie, Bugsy Malone, and Fiddler on the Roof, among others. Also a professional actress, Bonnie has appeared on Broadway, Off-Broadway, in regional and stock theatre. Her extensive TV and film background includes the series regular role of Penny Brooks on the CBS series NURSE, two years as 'snarky' Nurse Stacy on the soap opera SUNSET BEACH and many guest appearances. Kid-friendly appearances include the recurring role of Miss Bubbell on ALL THAT, THE SUITE LIFE OF ZACK AND CODY, WIZARDS OF WAVERLY PLACE, and starring in the TV movie TWO HEADS ARE BETTER THAN NONE for Nickelodeon.
________________________________________
SHERRY LYNN is Co-Artistic Director and Co-Founder of CTGSC. An LA native who began acting at the age of 19, Sherry began her career on camera. One of her first experiences was working with Robert Zemeckis in his first feature, I WANNA HOLD YOUR HAND. She then landed a lead in a Norman Lear pilot. The series didn't make it but she was offered an NBC contract. After a SAG strike she discovered the world of voiceover and never looked back. Since that time she has starred in a number of cartoon series and can be heard in the animated features THE LORAX, TOY STORY 1, 2, AND 3, CLOUDY WITH A CHANCE OF MEATBALLS, UP, PONYO, WALL-E, CARS, ICE AGE 2, HORTON HEARS A WHO, SHREK 2, BROTHER BEAR, FINDING NEMO, PRINCESS MONONOKE, SPIRITED AWAY, MONSTERS, INC., A BUG'S LIFE, ALADDIN, BEAUTY AND THE BEAST, and LITTLE MERMAID. She has also found her niche providing the English voices for popular Japanese anime series and video games. Ms. Lynn was the founder and director of CAPS (Creative Arts Program in the Summer) at Campbell Hall School since 1999. She is excited about her program under a new name, Southern California Arts Program (SCAP). Sherry has produced all of CTGSC's main stage productions to sold out audiences. With CTGSC, Sherry has fulfilled her dream of starting a children's theatre company with an ensemble of young, talented actors. They never cease to amaze and inspire her.
________________________________________
JESSICA EVANS has been teaching children and teens for the past 8 years at The Children's Theatre Group of Southern California (CTGSC), The Southern California Arts Program (SCAP), and formerly the Creative Arts Program in the Summer (CAPS). She has coached actors for musical theatre, television pilots, film, voice-over, and auditions toward being accepted into competitive schools and programs such as LACHSA (high school for the arts). Jessica holds a BFA from NYU TISCH School of the Arts. She studied in New York with the Stella Adler Studio, CAP 21 Musical Theatre, and Stone Street Studio for Film and Television; Shakespeare at Oxford, England; and Improvisation at both The Groundlings and Upright Citizens Brigade.
As an actor, television credits include NATHAN'S CHOICE (pilot), GENERAL HOSPITAL, and COULD IT BE A MIRACLE. Her voice can be heard in A BUG'S LIFE, TOY STORY 2, THE HAUNTING, EIGHT CRAZY NIGHTS, and other films. Favorite theatre credits include Will Power (Off Broadway), The Mai, Much Ado About Nothing, Two Gentlemen of Verona (the musical), Pride and Prejudice, and Landscape of the Body. Go to www.JessicaEvans.net for more information about Jessica's work as an actor.
________________________________________
MARC ANTONIO PRITCHETT has over 12 years of teaching experience and has taught seminars and master classes in numerous grade schools and colleges. He coaches actors of all ages with a focus on Classical Theater, Film Technique and Voice-Overs. Pritchett has trained actors, opera singers and dancers in Theatrical Combat for stage and screen. He has performed and taught workshops with Educational Theater Tours such as the Georgia Shakespeare Festival's tour of Much Ado About Nothing, the Georgia Mountain Theater's tour of Hamlet and Pygmalion, and most recently, the Kingsmen Shakespeare Company's tour of A Midsummer Night's Dream. He has taught classes during the summer at theatre camps throughout the greater Los Angeles area, most notably CAPS at Campbell Hall and SCAP at The Wesley School.