The Eclectic Company Theatre is a company that allows its members creative freedom.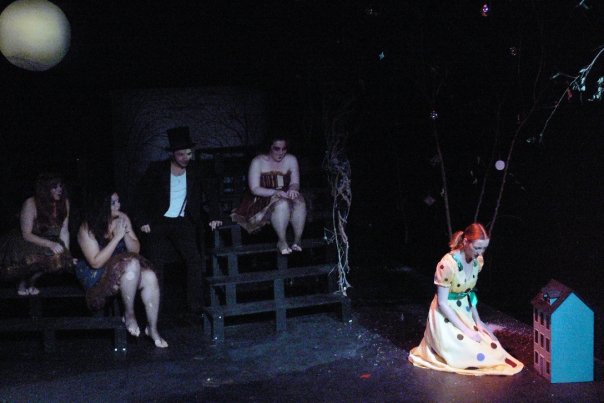 We are currently accepting submissions for new members: Producers, Directors, Actors, Designers, Stage Managers!  We seek dedicated and passionate individuals who want to produce and create theatrical experiences of the highest quality.
What makes ECT different and unique? The members decide what is produced! This gives artists the chance to create their own vision from start to finish! And if you need help, we are the same as family and we are here to support each other! And we are a group of professionally trained and professionally working theatre-empassioned folk. And we also are rebuilding our film division at this time so there are more opportunities to learn and practice our craft in more ways.
ECT is a dues-paying membership company, a collaborative effort to run the theatre ourselves. Monthly dues are $50 with five hours of monthly volunteer hours, BUT if you do ten hours of volunteer hours each month, your dues for the next month are cut in half. $25, which is, like, nothin'!
Upon joining there is also a $25 orientation processing fee.
FULL MEMBERSHIP
• New Members are will be entitled to the following:
• Inclusion in Company meetings and social events
• Free admission to all Company productions (seating availability permitting)
• Company newsletter and current roster of members
• Eligibility to submit proposals for and produce main stage, off night, and late night shows
• Eligibility to serve on committees
• Eligibility for acting or directing assignments under the 50% rule (details in the membership agreement)
• Eligibility to submit main stage proposals after the 6 month orientation period.
• 5 hours of personal time in the space each month as well as discounted rental rates
TIER 2 MEMBERSHIP
Benefits include:
• The possibility of auditioning and being cast in future Eclectic Productions (after full member quota is applied)
• Tier 2 members may also receive any ticketing discounts offered by individual producers.
Submit to: The Eclectic Company Theatre, Attn: Membership
5312 Laurel Canyon Blvd., North Hollywood, CA 91607
Please direct any questions to the VP of Membership at membership@eclecticcompanytheatre.org.
Thank you again for your interest!