Weird On Top
ECT's resident improv troupe.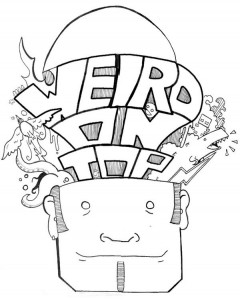 Dry cleaning not included.
But wait! There's more. This is pure, premium-grade, 100% natural improvisational comedy, and because this is the laziest group of individuals you will ever meet, you get to help! What more could you ask for?
Upcoming Dates:

Thursday, May 28, 2015
Thursday, Jun 25, 2015
Thursday, Jul 30, 2015
Thursday, Aug 27, 2015
Reservations:
(818)508-3003 or
CLICK HERE.
All performances @ 8 PM unless otherwise noted, Tickets $10
Find us on facebook!