Spoon River: The Cemetery on the Hill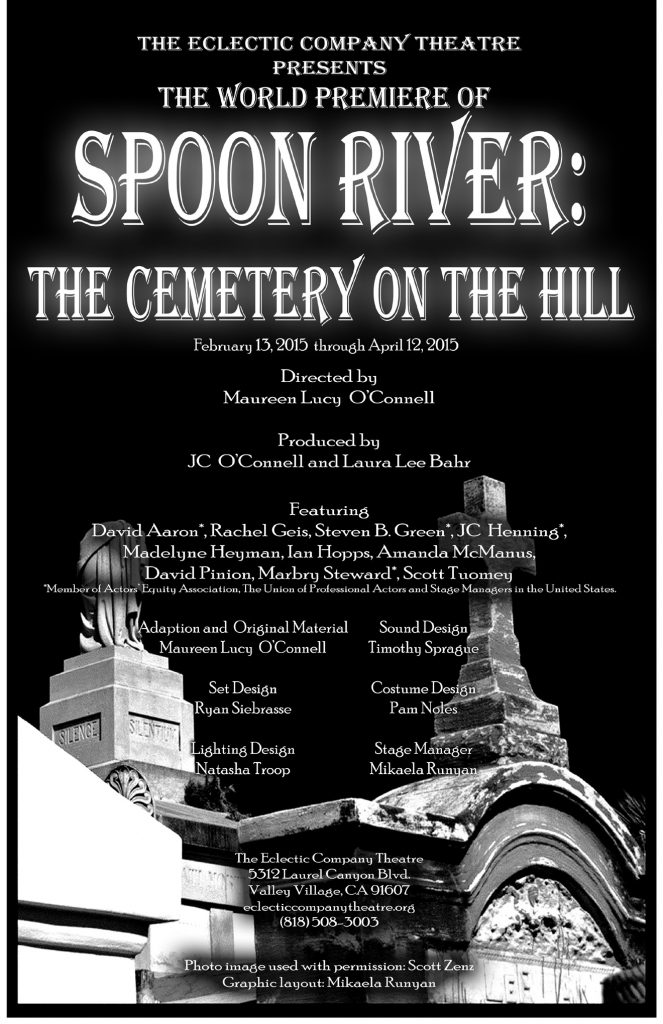 The dead tell some lively tales and then some in Spoon River: The Cemetery on the Hill, a new stage adaptation of Edgar Lee Masters' stirring 1915 poem cycle. In this adaptation and arrangement by Maureen Lucy O'Connell, the deceased citizens of a small American town tell their stories from their perch on cemetery hill. Along with their tragedies and triumphs, Spoon River captures the more everyday joys, sorrows and secrets that continue to haunt the residents of this resting place. Traditional music and songs round out this dramatic portrait of life from beyond the grave from the Eclectic Company Theatre.
Reviews from Bitter Lemons- 100% sweet!
NoHoArtsDistrict.com says "Spoon River: The Cemetery on the Hill" is Americana at its best."
The Toucan Times says "It is an entertaining show. And quite convincing, making us ponder our own particular form of immortality."