The Civil War Remembered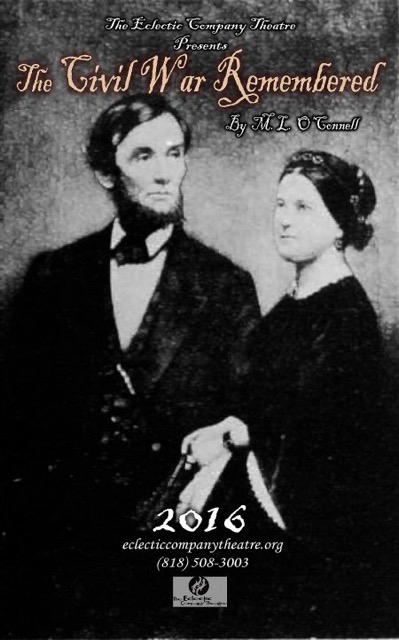 The Civil War Remembered  is a retelling of selected key events and lesser known stories of true heroes during the Civil War era.
Mary Todd Lincoln shares her memories with us as shadows of the past come forward to tell their own stories from the Civil War. The show is a mixture of true events and apocryphal stories using actual transcripts from speeches from and articles about this time period. Music from the 1860's is interspersed throughout the show. Suitable for ages 12 and above.
Opens Friday, September 16th
Fridays and Saturdays at 8 pm
Sundays at 2 pm
$20.00 for General Public