DON JUAN IN HELL
Produced and Directed by Holly Witham
Starring
Cheryl Dent, Joe Estevez, Jonathan Medina, David Pinion & William Knight
DON JUAN IN HELL opens in this season of debates as the ultimate dramatic debate of morays and morals. George Bernard Shaw's timeless masterwork is very apropos in its observations of the human condition today in a lively debate between The Devil, Don Juan and other characters.
A classic but f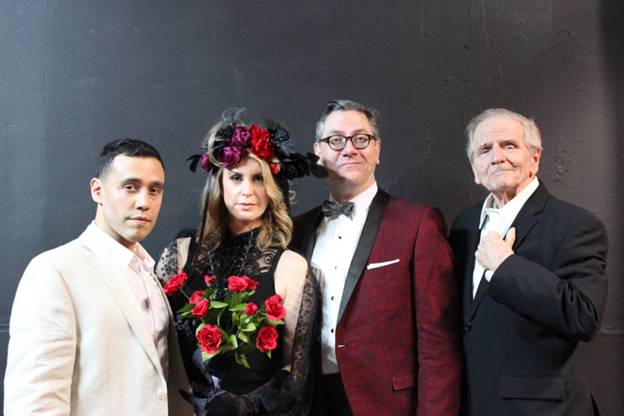 resh production of the one-act play by the revered writer, George Bernard Shaw,  Don Juan in Hell, will be presented at the Eclectic Company Theatre on Laurel Canyon Boulevard in Valley Village four weekends from April 22 until May 15, 2016. This play originally was the third act in Shaw's Man and Superman epic in 1905.  The third act, as it traditionally has been done, will be presented as a "concert" version staged reading. This dramatic reading is an intellectual commentary and reflection of many of the subjects we speak about and digitally reflect on with today.  This production features a cast of notable actors who bring enormous energy to this Shaw masterwork.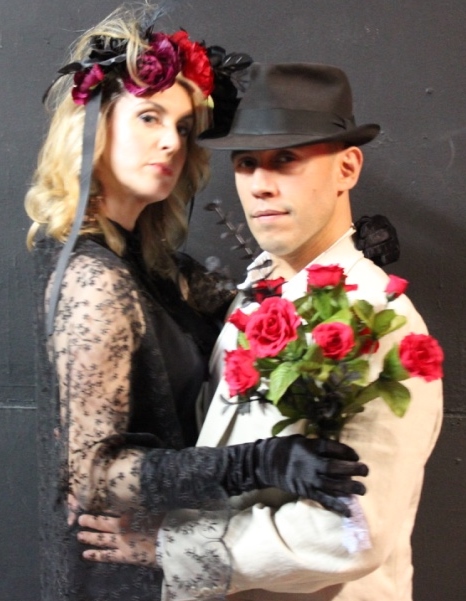 A theatrical veteran with plays and staged readings, Holly Witham, is the producer and director of this moving production. "I first heard it performed on TV in the 1970's and the wonderful ideas expressed in the words of Shaw have stayed with me always. It is timeless, and sadly as apropos in its observations of the human condition today, as it was back in Edwardian England, when it was first done.  Although it is a classic, you don't see it done every day – a thing that makes it special," Witham said. The play ultimately winds up in a fierce debate about the future of mankind. The Devil takes the position that mankind is cruel, warlike and incapable of achieving anything more. Don Juan retorts that mankind is evolving and improving. He feels it is the intellect that will save mankind and "woman" will be the life force behind that evolution.
Witham feels very fortunate that she has obtained the services of outstanding actors to carry the weight of this timeless play. The lovely Cheryl Dent plays the role of one of Don Juan's female conquest. Cheryl has done acting around the globe, done feature films and among many recognitions has garnered an Obie nomination for her portrayal of Elsie in W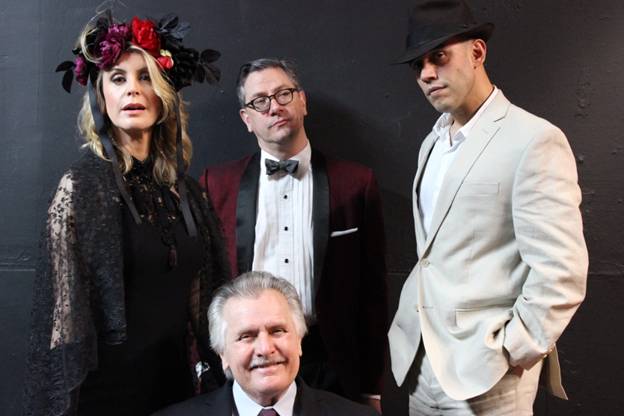 illiam Saroyan's Time of Your Life. The part of The Statue is played by Joe Estevez, a busy, accomplished actor who can be seen weekly on the TV series "Hollywood Joe" and is the host of the critically acclaimed Faith Film Festival in New York City. He is part of a talented family as he is the younger brother of Martin Sheen and the uncle of Charlie Sheen and Emilio Estevez. Veteran multimedia actor William Knight will alternate in the role of The Statue. The character of Don Juan is intensely brought to life through the superior acting abilities of Jonathan Medina. He has been in plays such as Waiting for Lefty, The Interview and Nightwatch. On television he can be seen on an episode of Shamelessand a new series, Criminal Minds: Beyond Borders. Rounding out this splendid cast is David Pinion as The Devil himself. Pinion is a veteran of stage and television and recently recorded the voice of Gag, the antagonist in the upcoming horror film "Dying to Kill" which more than qualifies him for the role of The Devil besides his abilities for very impressive character portrayal.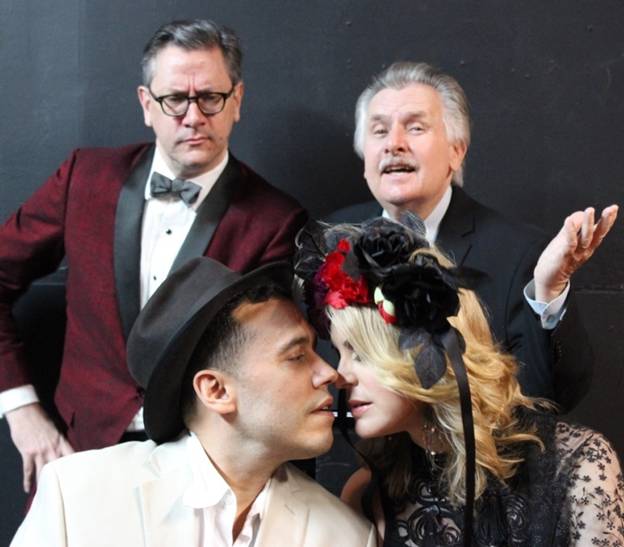 The one and a half hour staged reading play opens at the Eclectic Company Theatre at 5312 Laurel Canyon Boulevard in Valley Village in the San Fernando Valley.
The run is scheduled for four weekends, April 22 through May 15, performed Friday and Saturday nights at 8:00 PM and Sundays at 2:00 PM. $18. (626) 303-4222.